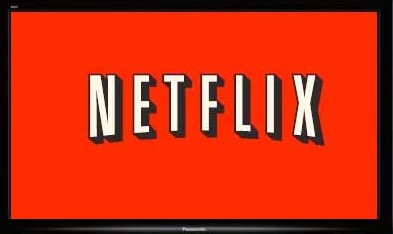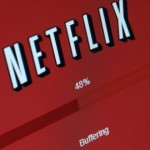 I have 3 Panasonic DMP-BDT 220 Blu-ray players and all of them stopped connecting to Netflix at the same time. Although Panasonic seems to be particularity bad, all set top boxes and TVs seem to have occasionally have Netflix connection issues.  Here's my list of the most common methods of solving those issues.
Option 1 – Hidden Menu within the Netflix App to Deactivate your Device: this should work for any device as Netflix requires every manufacturer to include it. Please note that this does not deactivate your Netflix account itself, just your device, requiring you to log on again.
Open the Netflix app on the device
Once the app is open, even if it is displaying an error message, hit the following buttons on the remote:  up, up, down, down, left, right, left, right, up, up, up, up, up.
A system information screen will be displayed. You can deactivate the device in this screen.
Exit the app and and then restart it. You should be prompted to logon to Netflix. (Note: On some devices, you may need to hold down the OK button on the remote to get the virtual keyboard to appear on screen.)
Option 2 – Deactivate All Netflix Devices:  This should should also work for any device; the only draw-back is that it deactivates Netflix on every device you own and you have to re-logon again on each one.  If the first option doesn't work, try this one. Please note that this does not deactivate your Netflix account itself, just your devices, requiring you to log on when you next use them.
Logon to your Netflix account through your web browser.
Select "Your Account" in the upper Right corner
Under the Settings section, select "Manage devices and computers"
Select the "Deactivate" option
Now open the Netflix app on your Blu-ray player
You will get an error message that the device has been deactivated and that you'll need to log on again.
You may then get the same connection error message (I did on my Panasonic Blu-ray player.)
Exit the Netflix app and start it again.
You should now be prompted to logon to your Netflix account.
Please note that you'll have to log on to Netflix again on all of your devices, not just your problem device.
Option 3a – Factory Reset of the Panasonic Blu-ray Player: There are 2 different reset procedures for Panasonic Blu-ray players. The basic reset that is done through the setup menu on erases some settings; it does not clear the Netflix settings. To resolve the Netflix logon problem, you'll need to do a full factory reset though a hidden service menu that is only displayed on the front panel of the player. Here's the process:
Note: this works on Panasonic DMP-BDT 220, DMP-BDT 320, and DMP-BDT 500 Blu-ray players. The procedure may be the same for other Panasonic models as well.
Power off the player
On the remote control, press and hold the following buttons at the same time for 5 seconds:  [OK]  [B ] [Y]
"00 RET" will be displayed on the front panel
Press the [Right] arrow button several times (should be 2 times) until "08 FIN" is displayed on the front panel
Press and hold the "OK" button for 3 seconds.
Wait about 10 seconds, then Power On the Blu-ray player
You will now go though guided setup, and you'll be asked for your Netflix username and password when you start that app.  Please note that you will need to logon to all apps that you use on your Blu-ray player again, including your VIERA Connect password.
Option 3b – Factory Reset of Roku. Thanks to @geekiestwoman for this Roku info. You can read the full post here.
On your Roku remote, you'll need to access the Secret Screen. To do that press the buttons, in the sequence and number of times as listed here:

Home button (press 5 times)
Fast Forward (press 3 times)
Rewind (press 2 times)

The Secret Screen will open with two columns visible.

The left column is system information related to your Roku device.
The right column contains clickable links for various tasks (including "Factory Reset" just fyi).
If there is an IP address showing on the left side of the screen, then on the right side of the screen click on the link labelled "Update Software".
Wait patiently while the system first checks for a software update, and then, if it finds an update, applies it to the system.
At the end of the update process, you will be returned to your normal Roku screen.

If the above steps did not improve the issue you have with your Roku service, try resetting the Roku unit to its factory settings by repeating step one above and then clicking on the "Secret Screen" link labelled "Factory Reset".
Alternately, you can do a "Factory Reset" by finding the reset hole on the Roku remote (on my remote it is on the front side of the device) and then pressing the end of a paperclip into the hole and holding it for 20 seconds which will cause the Reset process to start.
Option 4: Manually specify DNS servers in the network settings screen. Many Internet Service Providers are now throttling Netflix due to a court ruling that overturned the FCC net neutrality regulation prohibiting throttling. This causes problems because the ISP DNS server directs all Netflix requests through a proxy server, and some hardware devices (especially Panasonic devices) have buggy firmware than can't handle this type of network redirect. The only solution is to manually specify a different DNS server (such as Google's) that doesn't redirect through a proxy (instead of the DNS server auto-assigned by the ISP.) Here are instructions specifically for the buggy Panasoinc Blu-ray players, but you can make the same change on just about any other device by finding the correct settings menu screen.
Press the Power button the remote to turn the device on
Select the Setup menu option
Go to the Player Settings menu
Go to the Network Settings menu
Go to IP Address/DNS Settings
Go to Auto DNS Configuration and turn if from On (automatic) to Off (manual)
Go to Primary DNS and enter 008.008.008.008 (or 8.8.8.8; you may have to first delete the existing values by pressing the Cancel or * button on the remote control)
Go to Secondary DNS and enter 008.008.004.004 (or 8.8.4.4; you may have to first delete the existing values by pressing the Cancel or * button on the remote control)
Save / Store the changes and exit the menus
Unplug the device and plug it back in just to make sure it's using the new settings
Hopefully you will now be able to connect to Netflix
Note that another way to accomplish Option 4 is to instead make a the change in your router DNS settings and specify a manual DNS IP address instead of the one automatically assigned by your Internet Service Provider. This will cause every device on your home network to use the new DNS without having to make any changes to them. You will need to figure out how to log in to your router's settings webpage and then manually specify the DNS server IP address, similar to what is described above.
Wrap-Up
One of these options should solve your account access problem.  Obviously, this problem is quite a pain for the user because none of these solutions are obvious.
Be careful when choosing a streaming device for Netflix. I purchased my Panasonic Blu-ray player because it could access all of the online content I wanted and it also plays DVDs and Blu-rays. I thought to myself, "why would I buy a Roku / AppleTV / ChromeCast?" Well, now I know. The apps / menu system on the Panasonic Blu-ray player is horrible and the software updates are problematic.  It's pretty good for playing Blu-rays, but there are much better devices for connecting to online video streaming services.
If you still have problems, you may also want to try the suggestion on this page.