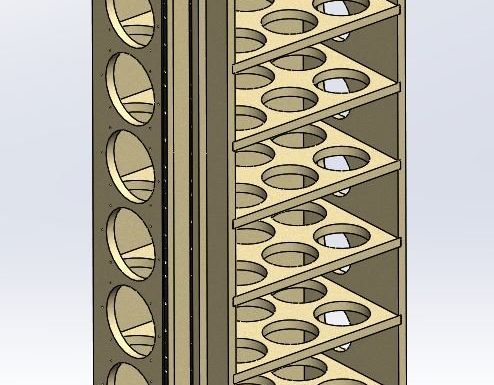 Background
I first read about "line array" speaker designs around 2010 and have been fascinated by them ever since. As the name suggests, Line Array speakers consist of an array of identical speaker drivers placed directly beside each other in a long line. Because each speaker driver is so close to the one next to it, the result is constructive/reinforcing interference between the outputs of the speaker drivers. For a traditional vertical speaker configuration, this causes the sound to be more focused vertically (i.e. focused directly in front of the speaker and not toward the floor/ceiling) and more broadly and evenly distributed horizontally (across the audience).
If you've ever been to a concert, you've likely seen line array speakers above and beside the stage.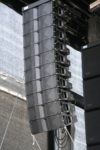 As with all designs, there are of course downsides to line array speakers. Mainly the downsides are that the cabinets are very large and the speakers are very expensive (due to numerous speaker drivers and the complexity of the speaker cabinet.) It's also difficult to transport these speakers, as each one can be over 7 feet (2.1 m) tall and weigh 250 pounds (110 kilograms) or more.
Inspiration: The Life's Work of Ken Fritz
What recently re-sparked my interest in Line Array Speakers was an incredibly thoughtful video documenting Ken Fritz 20 year build of "The World Best Stereo System", while also reflecting on his life and family. I haven't heard the system myself, but I have to believe that this line array speaker system has to be everything that it is claimed to be. People who have heard Ken's system agree. Ken's son did a fantastic job of documenting the audio system as well as his father as a person.
I have no ambitions to build anything that that would rival Ken's system. But I would love to build a set of 3 line array speakers and place them behind an acoustically transparent movie screen in the front of my next home theater. My hope is that they would at least be in the same vein as Ken's system, and deliver incredible sound on a different scale.
LS9 Line Array Speaker Design Plans and Background
Since Ken's speakers are arguable the "the best speakers in the world", I'm jokingly calling this alternative line array design "the second best speaker design in the world." I don't have the time and expertise to create my own speaker design, so I'm re-sharing an existing acclaimed design.
The line array speakers that I plan to build are based on the GR Research LS9, originally designed by Danny Richie at GR Research and licensed to AV123 for manufacturing and distribution back in the mid-2000s. There were numerous avid audiophiles who tried to purchase these speakers from AV123. Some actually received their speakers…but most did not. AV123 eventually imploded (as documented on AVSforum in excruciating detail.) AngleCityAudio later started selling the LS9 for $18,500/speaker, but it's not clear if they still are.
LS9 Line Array Speaker Build Plans
Luckily, there is still a DIY option to build these LS9 speakers yourself. The speaker cabinet plans are available below in PDF form and GR Research still sells the driver kit (it is not listed on their website – you have to call them.) The cost of the speaker drivers and crossover is about $2,600 per speaker. Each speaker cabinet requires about 6 sheets of plywood / particle board (I think HDF High Density Fiberboard would be the best option.) If you have the woodworking equipment, the cheapest option would be to cut all of the pieces yourself. Otherwise, you may be able to find a local cabinet maker with CNC equipment to make the pieces for you to separately assemble. (FYI, here's a link to a related old DIY build thread on AVSforum.)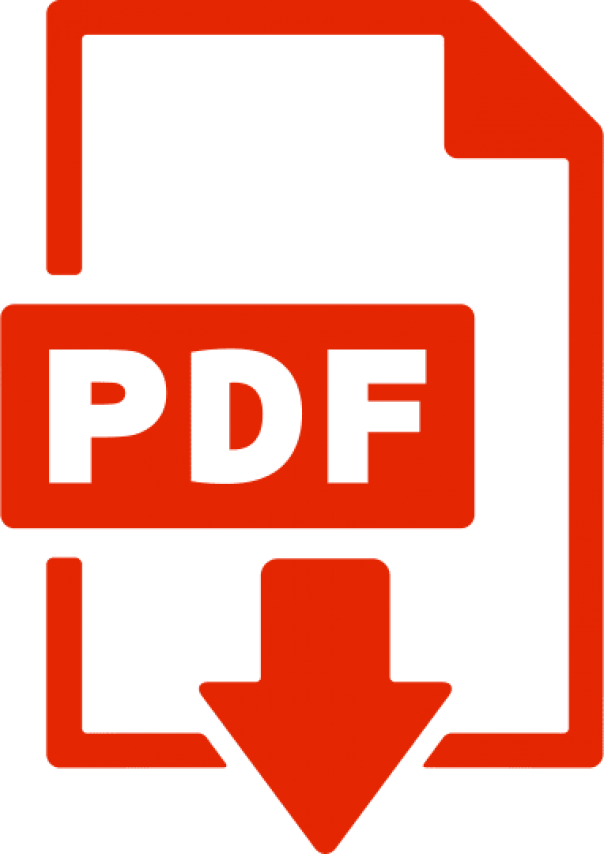 Download the LS9 Line Array Speaker Cabinet Design Plans (PDF)
Speaker Specifications:
Tweeters: 9 Bohlender Graebener Neo 8PDR planar magnetic tweeters (4 ohms each)
Woofers: 12 Customized 6.5″ GR Research "XBL2" woofers (6 ohms each)

presumably wired as 3 sets of 4 woofers
each set is 4 woofers wired together in series to create a 24 ohm load for each set
each of the three "4 woofer sets" are then wired together in parallel to create one 8 ohm load

Frequency Response: 20Hz – 20KHz (+/- 3dB)
Crossover Point: 850Hz
Nominal Impedance: 8 Ohms
Efficiency: 91dB 1W/1M
Recommended Power: 50-500 watts
Dimensions: 80.875″ H x 12.375″ W x 20.5″ D
Net Weight: 225 lbs. each
"Little Brother" LS6 Speakers
The LS6 is a smaller version of the LS9. I don't have build plans for the LS6. The cost for the drivers for this kit is about $2000 from GR Research. (If you're going to go through all the trouble to build speakers like this, my thought is to not bother with the smaller LS6 and go for the LS9 instead.)
LS6 Line Array Speaker Specifications:
Tweeters: 6 Bohlender Graebener Neo 8PDR planar magnetic tweeters
Woofers: 8 Customized 6.5″ GR-Research M-165X drivers
Frequency Response: 25Hz – 20KHz (+/- 3dB)
Crossover Point: 1000Hz
Nominal Impedance: 8 Ohms
Efficiency: 90 dB 1w/1m
Recommended Power: 35-500 watts
Dimensions (W x H x D): 12.375″ x 68″ x 16.5″
Net Weight: 150 lbs. each
When I plan to start building my speakers? I'm not sure, but hopefully in the next couple of years. I still have numerous house and automotive projects to complete prior to starting the home theater build. If you decide to build your own, please post in the comments below.