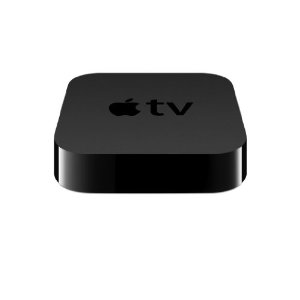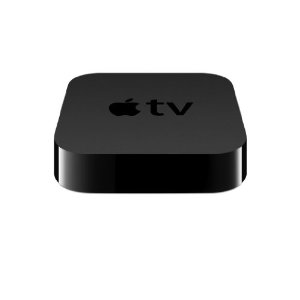 I recently purchased a 3rd Generation Apple TV and a 22″ Samsung 1080P LED-backlit LCD TV to act as a digital photo frame for my house. I thought I'd found the perfect setup because Samsung TVs have 3 separate timers to turn the TV on and off, so it would only be on when we are home (morning and evenings during the week, during the day on the weekends.) I have over 10,000 photos in my Aperture library, and I was looking forward to seeing them instead them just sitting on my computer.
After going through the Apple setup instructions on my Mac (in iTunes, go the Advanced menu and select Choose Photos to Share… and select either iPhoto or Aperture library) and on my Apple TV (Settings > General > Screensaver), I was viewing photos.  My first impression was extremely positive.  The Ken Burns effect I'd selected was beautiful and the pictures slowly zoomed in and out with perfect fluidity. It wasn't until a couple of hours later that I noticed *the problem*.
The Problem is that, of the 10,000+ photos on my computer, only a couple of hundred of them are ever displayed by the screensaver. You start seeing repeats pretty quickly. When I select my Aperture Photo Library to be the screensaver, I expect to get my entire Aperture Photo Library. Especially when the Apple Setup instructions show a library containing 11,535 photos.
The problem lies with how the Apple TV (Gen 2 and Gen 3) handles the screensaver photos.  It caches a subset of the photos in the small internal flash storage and then cycles through this cache.  It never connects back to the iTunes host for more photos.  Ideally, the screen saver would stream the entire photo library from the host computer, just as it does for music and video.  It's a streaming device after all. It would be OK to revert to cache if the iTunes computer isn't available, but it should switch back to streaming the entire library when when it is.
I wasn't surprised to find that there are many others having the same problem.  I was surprised to find that it was first reported on the Apple Support Communities in October, 2010. Apple hasn't acknowledged the problem, other than apparently deleting a poll asking other users if they also had the problem.  It's a fix that would be easy for Apple to implement, but for now, it appears that I must resume my search for the ideal digital photo frame, which may involve using a Gen 1 Apple TV instead.
Update: Here's a potential solution posted by Patch in the comments:
I've been looking for this for ages, and found a way.
In Screensaver settings, under Choose Photos, choose the computer that's got Home Sharing turned on; then click photos. Worked for me.
Another option I was playing with was to create a smart album where event name did not equal ; then use that folder (which would contain all photos / events) to be the album with the screensaver pictures. But I don't need to explore that option now.
Hope that helps someone.