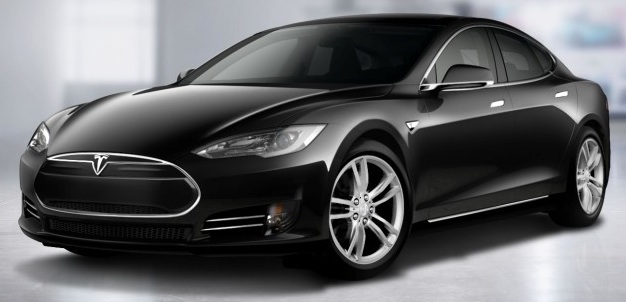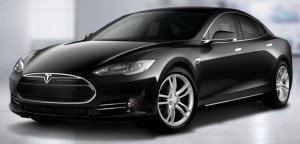 On March 1, 2013, I canceled my order for what I thought would be my next car, a Tesla Model S. The reason is because I felt Tesla was being hugely misleading with their marketing promises and warranty practices. I placed a substantial down payment on what I thought would be my next vehicle, only to find out that it didn't meet all of the expectations that Tesla had created. They lost me as a customer by putting their needs above their customer's. Here are the concerns that led to my order cancellation:
Annual fee to maintain warranty: Tesla tries to make it sound like they are doing their customers a favor by charging an annual inspection to not void the warranty. However, there is no published maintenance schedule nor are there are details of the work performed during the inspection. There is a comment on a Tesla blog post talking about how an Apple technician couldn't diagnose a cracked laptop screen over the phone because he was unable to "see" the screen, so therefor Tesla needs to "see" the car to maintain the warranty. I disagree. Tesla needs to improve their diagnostic capability. Or they need to include the inspections in the price of the car. No other car manufacturer voids the customer warranty if the dealership isn't paid an inspection fee.
Deceptive Pricing and Advertising: The Tesla website shows the price after the Federal Tax credit, which is deceptive because you pay the full price of the car when you buy it and you may not qualify for the tax credit. You have to wait a year to get the money back when the file your taxes, but only if you paid enough taxes to qualify for the credit. Most people considering an expensive Tesla would probably  qualify, but not all (especially retirees.) I also didn't like the "total cost calculator" that wasn't so clear on actual cost of the car vs. details of supposed savings the car would yield. The number looked low, but you couldn't tell if it really applied to you or not. It factored in how much time you'd save not filling up a gas tank and assumed your time was worth about $50 per hour. However, it neglected to include the time it took to plug/unplug the Tesla every nite, and forgot about the hour you'd have to spend waiting for the road-side SuperStation charge to complete. The end results is that I felt like I was being hustled. If the car is as great as Tesla says it is, there's no reason to "trick" people by manipulating the numbers.
No Accident Avoidance Safety Technology: Just because a company innovates in one area (high energy density electric drivetrains), does not excuse a lack of innovation in other areas (vehicle safety features.) Tesla represents itself as a technology leader, but that only goes as far as the touchscreen and powertrain. Tesla is clearly lagging the industry is in the area of  automotive technology. Tesla doesn't offer front collision detection and pre-braking, lane detection, active lane correction, blind spot monitoring, active cruise control, driver drowsiness monitor, or rear collision detection and preparation. All wheel drive would be nice as well. In this price range, pretty much all competitors are offering these features. Safety functions typically are not activated very often, but when they are, they save lives.
Probable Battery Replacement after 10 Years: I tend to keep my cars a long time; one is 10 years old and the other is 14. Engine failure/replacement within 10 years is pretty much unheard of. With a Tesla, battery replacement after 10 years is almost guaranteed. Tesla acknowledges this and even offers a pre-payment on the replacement – 10 years in advance of needing it (not a wise investment.) I also have concern regarding the warranty replacement policy for the battery. Tesla has not specified how much the life has to degrade to actually be covered by the 8-year battery warranty. Without clearer guidelines, I don't have much comfort that a battery failure would actually be covered by the 8-year battery warranty.
Unpredictable delivery window and price increase: Forum posts detailed deliveries occurring 6 months earlier than initially communicated and with less than 2 weeks notice give to the customer. Purchasing a new car entails careful financial planning for most people.  If you're going to make me pre-order, give me the option of sticking to the original delivery date and eliminate the necessity of me having to scramble to deal with finances because delivery will take place 6 months sooner than expected with less than 2 weeks notice.
Reliability Issues: The Tesla forums are full of thread about the door handles not deploying so the doors can be opened, squeaks, premature seat and B-pillar trim wear, and battery/motor issues. Tesla makes it sound like an electric drive system is simple and more reliable, but the reality is that vehicles have a lot of parts and systems, and it's difficult to achieve reliability across all of them. I don't want these problems to become my financial obligations when the warranty expires. Green Car Reports has data predicting two-thirds of all early Tesla Model S sedans will experience a drivetrain failure within 60,000 miles, which sounds sounds like a very expensive repair if it happens out of warranty.
Software bugs: I no longer want to spend my time tinkering with technology that doesn't work as anticipated. Especially not in something that costs as much as a Tesla does. Other automotive manufacturers have extremely rigorous software test procedures. Forum posts indicate that bugs are pretty common with Tesla, and the bugs can be fairly substantial and even vehicle disabling (rebooting, unexplained software-induced overnight total battery depletion, etc.) I'm sure these will eventually be fixed, but they should never make it to production in the first place.
Not as Fun to Drive as I expected: I suppose I shouldn't have expected a 7-passengeer car weighting 4,650 pounds to perform like a smaller sports sedan weighing 3,400 pounds. I'm looking for a car that is fun to drive both in a straight line and around corners. The Tesla Model S instantaneously produces massive amount of torque, and that is very rewarding to the driver when going in a straight line. But beyond that, it didn't find it all that sporty or engaging. Manual transmissions help connect the driver to the car where as electric motors give a passive, disconnected experience; I'm looking for the former. I also thought the automatic regenerative braking engaged too aggressively when lifting off the throttle pedal, making me a little motion sick (my daughter as well.) This feature can be toned-down via a software setting while the vehicle is stopped; an intermediate "staged engagement" setting or "only when brake pedal depressed" would be my preference.
Continual Misrepresentation of Safety Information: I think the Tesla is a very safe car, even though there have been several fires. So I'm baffled as to why Tesla continually misrepresents the facts when it come to safety. This misrepresentation makes me question their credibility and motives.
Wrap-up
Although I canceled my reservation, I still think Tesla is onto something. They got me to consider purchasing an electric car. The car is beautiful, the (optional) 7-seat, hatchback, 2-trunk configuration is very practical. The 85 kW battery version has enough range to make daily driving (and nightly recharging) practical.
However, I think longer road trips are best handled by vehicles with internal combustion engines. They can be refueled virtually anywhere in less than 10 minutes and have substantially longer (up to 800 mile) driving ranges.
In the end, there are a lot of automobile manufacturers offering very nice vehicles with fewer ownership compromises and more straight-forward warranties and less deceptive marketing practices. For these reasons, I decided to look elsewhere.
Update
Due to both regulatory requirements and negative customer feedback, Tesla has made notable improvements to their warranty and marketing practices. Had they made these changes sooner, I would have been much more likely to purchase one of their vehicles. Here's hoping they continue to listen to customer feedback and invest in industry-standard safety technologies.
2013-April-26: Tesla has changed the warranty terms and no longer requires the annual inspection to maintain warranty.
2013-August-06: Although nothing has been officially announced, Tesla seems to be working on improvements in safety technology. A recent software update hints of lane detection and automated cruise control. Reports have surfaced of All Wheel Drive being offered. But it's all speculation until it ships.
2013-April-26: Tesla has changed the battery warranty and now offers unconditional 8-year battery coverage, so no more guessing on whether or not a battery failure will be covered under warranty during the 8 year period.

2014-July-29: I'm surprised by the numerous issues Edmunds.com had with their Tesla Model S long-term test vehicle. I don't think all Teslas are this unreliable, but I'm definitely glad I didn't end up with the car that they tested. From the review: "Extensive list of repairs necessary, interior amenities don't match other luxury sedans in its price range, latest active safety systems not available . . . numerous problems with its touchscreen, tires and drivetrain make it hard to recommend."
2015-Oct-20: Consumer Reports Stops Recommending the Tesla Model S due to ongoing reliability issues. Elon Musk tweets that these issues are only with early production vehicles, but I don't buy it. These issues wouldn't be showing up 3 years later on reliability surveys if that were the case. Tesla takes care of owners during the warranty period, but these issues would like be quite expensive when the warranty expires.
2015-Oct-30: Battery capacity loss is a real thing, though I must admit, less than I would have guessed.
2016-Feb-27: Check out this unbiased video from Tesla owner Bjørn Nyland detailing the numerous repairs his 2013 Model S has gone through during 2 years and 130k miles of ownership: