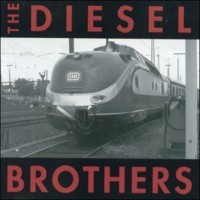 Nicole and I went to see the Diesel Brothers last night at Wild Wing Cafe in Mt. Pleasant, NC. We were looking for something fun to do on a Wednesday night during our vacation, and these guys were just what we were looking for. We were pretty lucky, because there is not that much live music around Isle of Palms during the week, off-season.
We were lucky to find such a talented duo. Lot's of interesting covers and they have a CD of originals as well.
Their talents go beyond playing well. They can play well while thoroughly intoxicated. True professionals of the late night bar scene, to say the least.